Masterclass on
Crisis Communication
A hybrid super-intensive session
for leaders and communication professionals

by Mitu Sama powered by Eminence Strategy
June 29, 2022 | [Virtual Masterclass - 02:00 PM - 06:00 PM IST]
Let the weekend start with a rare skill upgrade to get the edge you deserve in your career
Limited seat masterclass, with registration on a first-come-first-served basis.
Hurry Up!
Join us in person, or online to learn the most crucial strategic skills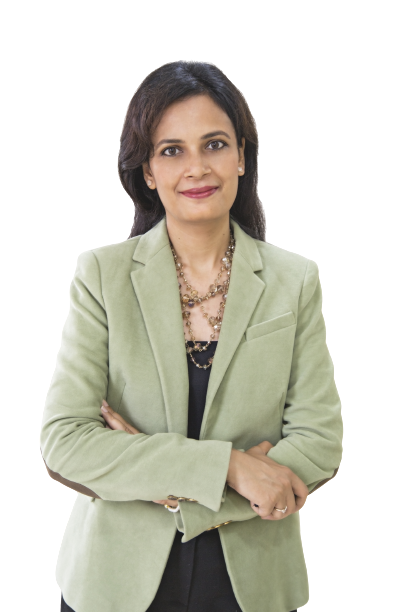 With information travelling continents in moments, and the increasing popularity of hyper-local information disseminators like WhatsApp, the threat to brand reputation is at an all-time high. Years of hard work for building and shaping a brand's reputation can be tarnished in a flick.
While there is limited control over such negative occurrences snowballing into a crisis and its timing, it's important to be prepared. This masterclass prepares you for such emergencies and prepares you with the most sought-after skills in today's dynamic business environment  
This workshop will include learnings from real-life experiences and case studies. Participants will receive insights on how to develop and execute flawless strategies that will help your organization or clients to successfully handle crises.
Shape the building blocks of developing a crisis management plan that fits your business
How to effectively utilize social media as communication platforms
Understand the role of messages/ statements, spokespeople and influencers when a crisis hits
How to timely assess and repair the damage when the smoke clears
With this newly acquired skill set, you can guide your organization's communications strategy and be prepared for any contingency.
This masterclass will serve to be crucial for a diverse audience, given the niche subject area and strategies being discussed in this workshop.
Communication Professionals
With this newly acquired skill set, you can guide your organization's communications strategy and be prepared for any contingency.
Ms. Mitu Samar
is a reputation management specialist with over 15 years of relevant experience in this space.  Prior to taking the entrepreneurship voyage, Mitu served as Director, Communication and Brand Management at CRISIL- a Standard & Poor's (S&P) Company. In addition, she also headed the marketing and communication role of at S&P in South Asia. Mitu's professional experience includes stints with leading companies like Aditya Birla Financial Services Group, ICICI Prudential Asset Management Company & Great Eastern Shipping Company. In all these roles, managing the crises was an integral part of her responsibilities. She has successfully managed crises of various scales ranging from regular corporate issues to matters of national importance, covering multiple stakeholders. Additionally, she actively counsels many of her clients on crisis management and post-crisis communication.
Passionate about plugging the leaky pipeline of the female workforce, under CII Western Region Women Network's initiative – '100 hours of change', Mitu has mentored over 150 women and young professionals. The Consultant's Review Magazine recently recognized Mitu as one of the '20 Most Promising Women Consultants' in 2020. Additionally, for her contributions to the communications space, Mitu was featured in the list of '50 Most Talented Communication Leaders 2015' by the World CSR Congress and received the 'Promising Business Communicator 2010' award from the Association of Business Communicators of India (ABCI).
Mitu has a Master's in Economics from Mumbai University and holds an MBA from SP Jain Institute of Management & Research.
Register now before it gets too late
This one-of-a-kind workshop is open for a very limited number of participants on a first come first-served basis.
Fees: Rs. 35,000/- plus GST
Register before July 15th, 2022 to get a 25% early-bird
discount
(Applicable GST – 18%)
Corporate / Groups can avail a special bulk discount of 5% over and above this price
(Applicable GST – 18%)