Leveraging reputation, we empower companies and individuals rise to eminence.
We are a boutique firm with a strong, yet simple value proposition. We build, establish and protect reputation. Identifying a company's core competencies, risks and gaps in reputation, we generate specific solutions. Apart from working with enterprises of all scales, we also offer services to individuals on their own brand positioning.
With an agile team of experienced and young professionals from diverse backgrounds like marketing, engineering, financial services, digital media, content strategy and more, we provide strategic consultancy focused on reputation.
"Like glass and fine porcelain, reputation can be fragile, even hairline cracks are impossible to conceal."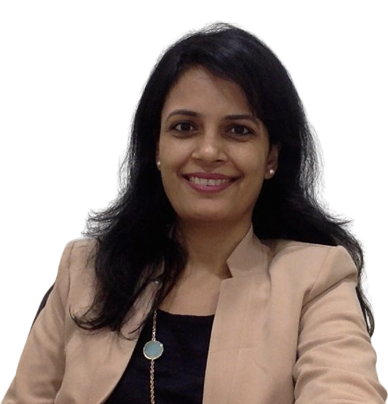 Ms. Mitu Samar is a reputation management specialist with over 15 years of relevant experience in this space.  Prior to taking the entrepreneurship voyage, Mitu served as Director, Communication and Brand Management at CRISIL- a Standard & Poor's (S&P) Company. In addition, she also headed the marketing and communication role of at S&P in South Asia. Mitu's professional experience includes stints with leading companies like Aditya Birla Financial Services Group, ICICI Prudential Asset Management Company & Great Eastern Shipping Company.
In all these roles, managing the crises was an integral part of her responsibilities. She has successfully managed crises of various scales ranging from regular corporate issues to matters of national importance, covering multiple stakeholders. Additionally, she actively counsels many of her clients on crisis management and post-crisis communication.
Passionate about plugging the leaky pipeline of the female workforce, under CII Western Region Women Network's initiative – '100 hours of change', Mitu has mentored over 150 women and young professionals. The Consultant's Review Magazine recently recognized Mitu as one of the '20 Most Promising Women Consultants' in 2020. Additionally, for her contributions to the communications space, Mitu was featured in the list of '50 Most Talented Communication Leaders 2015' by the World CSR Congress and received the 'Promising Business Communicator 2010' award from the Association of Business Communicators of India (ABCI).
Mitu has a Master's in Economics from Mumbai University and holds an MBA from SP Jain Institute of Management & Research.